Overview of the World
Edit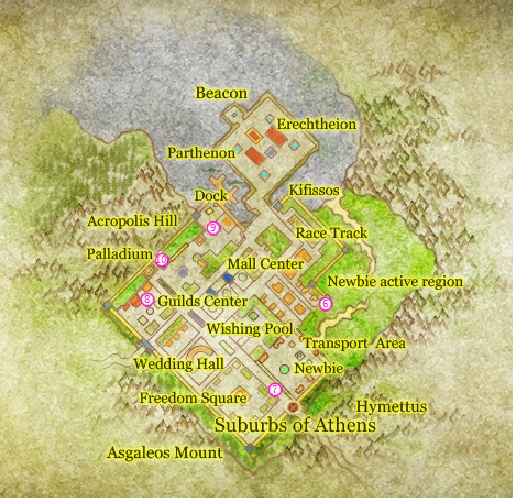 Suburbs of Athens
Edit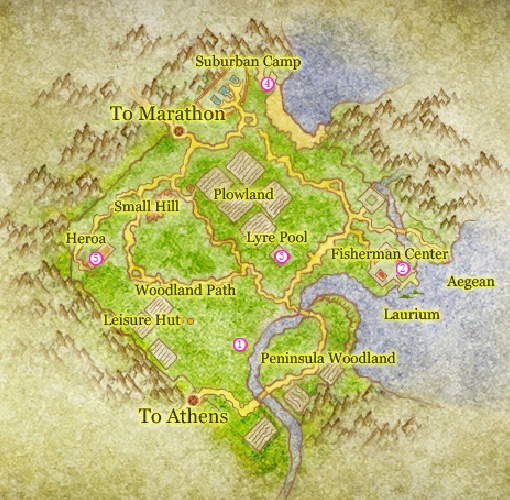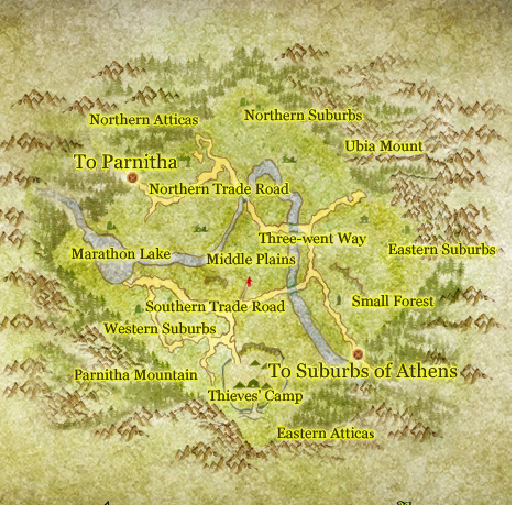 Parnitha Port
Edit
Megara Coast
Edit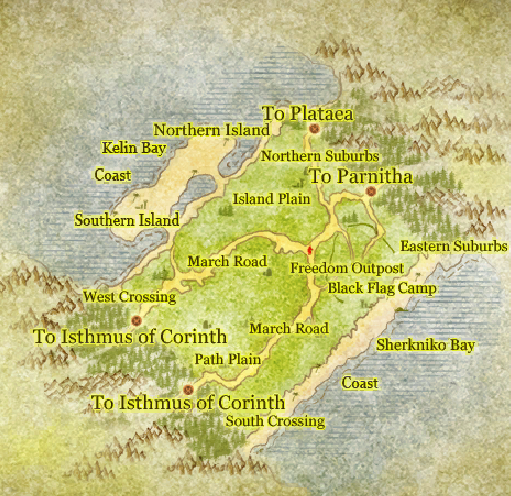 Istmus of Corinth
Edit
Beware, Player vs Player (PvP) is allowed in this map!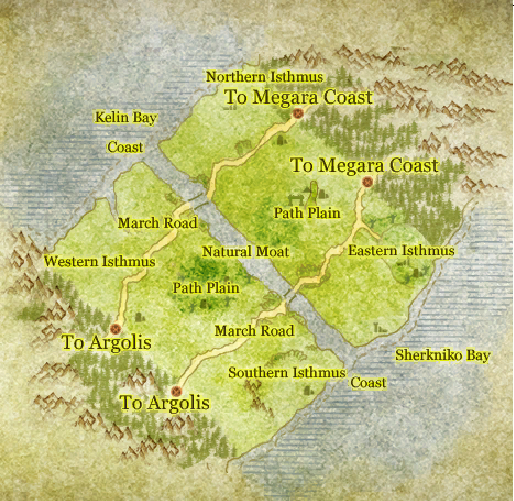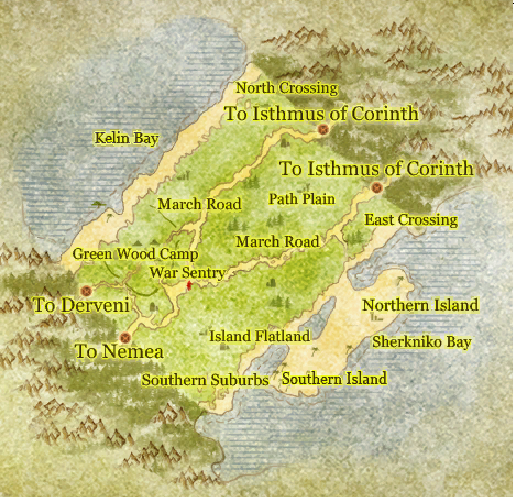 Suburbs of Sparta
Edit
Peloponnesus
Edit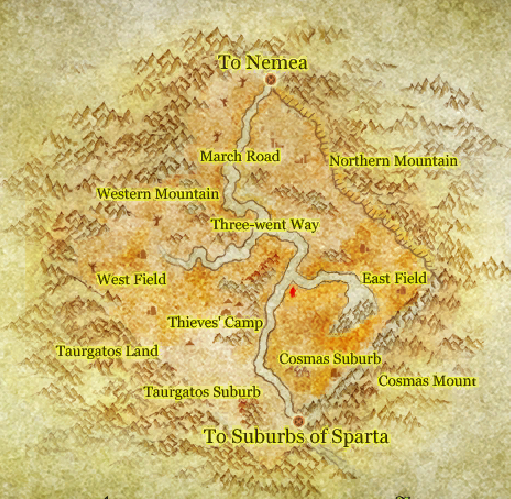 Nemean Forest
Edit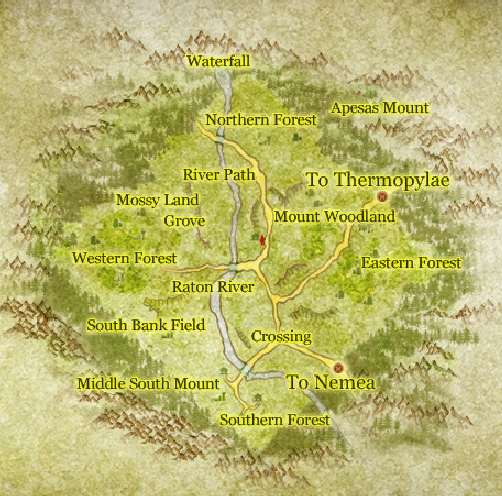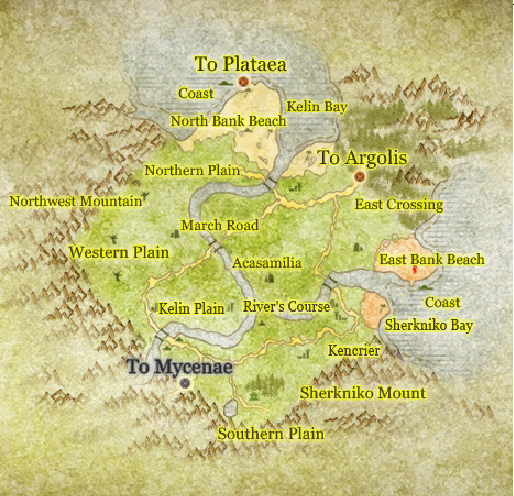 Thermopylae
Edit
Delphi Forest
Edit
Event Maps
Edit
You can reach Sicily through the Event transporter at Fridays from 8:00 until 10:00.
On any other day you need a Sicilian Spell item to get there. (you get one eg from your newbie pouch at lv 30)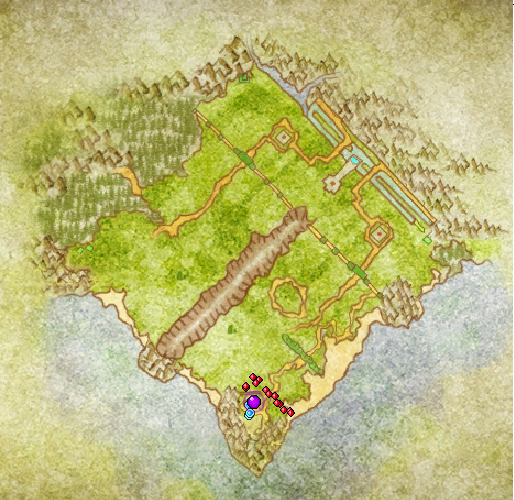 Ad blocker interference detected!
Wikia is a free-to-use site that makes money from advertising. We have a modified experience for viewers using ad blockers

Wikia is not accessible if you've made further modifications. Remove the custom ad blocker rule(s) and the page will load as expected.